Hey, there ! I hope everything's doing good ! I recently got obsessed with a new tv show, Dexter. I seriously don't know what I was waiting for to watch it, it's AMAZING. I literally can't stop watching it now (tv series, exams and social life are incompatible, okay ?)
Anyway, that's not what I wanna talk about today. We're currently studying American music history in English class and it made me want to talk a bit about my favorite bands (not necessarily american) cause music is love, music is life.
So yeah. Let's do this.
I'm gonna start with Imagine Dragons.
So these four guys, (in order on this pic) Ben Mckee, Wayne Sermon Dan Reynolds and Daniel Platzman, are the members of this American rock band, created in 2008. Tbh, there isn't a song they made that I don't like. I absolutely love every single one of them. I'd give anything to see them live cause they're amazing and God, so talented. I'm quite often listening to their songs, when I wake up for exemple. It gives me the strenght to not throw my awakening away (that's my phone so it'd be pretty sad) and come back to bed (aka my best friend). Cause I think they're really inspiring. I've never been desappointed by them, they're just amazing !!
I couldn't tell you what my favorite song is cause I don't have ONE. But I basically LOVE Radioactive, Gold, I Bet My Life On You, On Top of the World, Demons, Tiptoe, Round & Round... Okay, I'll stop.
Then, there's Queen.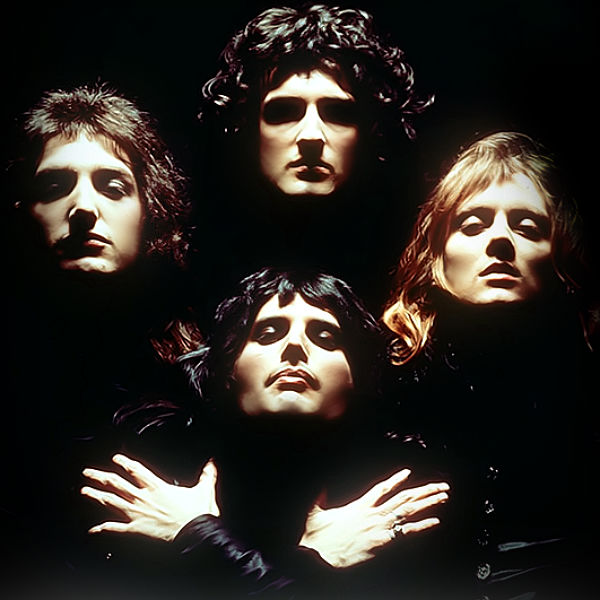 This British rock band was born in 1970 and is composed by Freddie Mercury, Brian May, John Deacon and Roger Taylor. They made 16 albums and well... Do I really need to say they're awesome ? I mean, they're mythical ! Who doesn't like Queen, like seriously ?? Two words : Freddie Mercury. I don't need to say anything else. Nobody can sing the way he did. My favorite Queen song is definitely Bohemian Rhapsody. Everyone knows that song but not without a reason. I love the way it's a mix between rock and opera.
Next, Coldplay.
It's an English pop-rock band, created in 1996, including Chris Martin, Jon Buckland, Guy Berryman and Will Champion. They made 7 albums at the time, their last one being Heads Full of Surprises and keep releasing new singles.
Once again, I find their music really inspiring,whether in the rhythm or in the lyrics.Cause both are really important. You can't have a likeable song without a good rhythm but you can't have an interesting song without good lyrics.
My favorite one is probably The Scientist. This song is heartbreaking yet beautiful. When you listen to the lyrics, you think it's just another love song but by watching the clip, you understand it's something deeper and then it all makes sense in your head.
Next, Muse.
Muse is a British rock band, which includes Matthew Bellamy, Chris Wolsenholm and Dominic Howard. They made no fewer than 7 albums. Again, I'd do anything to go to one of their concerts ! They definitely kill it ! Once again, it's a legendary band and it will always be one my favorites.
Then, we have U2.
An Irish rock band created in 1976. Bono (Paul Hewson), The Edge (David Evans), Adam Clayton and Larry Mullen Jr are the members. Every single one of them is just amazing. The Edge absolutely kills it as a guitarist and I just love Bono's voice. One of the best rock singer, that's a fact. Whether you like them or not, only a fool would deny their talent.
Ordinary Love is such a beautiful song, a tribute to Nelson Mandela, one of the greatest man that has ever lived.
Finally, I also love Fun, an American alternative rock band created in 2010, including Nate Ruess, Jack Antonoff and Andrew Dost. They're talended, energic and I absolutely love most of their songs so I had to mention them.
I'll post the link to one of their songs, Some Nights, which is such a strong anti-war protest song, definitely one of my favorites because of its meaning.
I think I'll stop there. I love a lot of other bands but I basically mentioned my favorite ones.
Yeah, I kind of just mentioned them but I hope you liked this article anyway. Just wanted to share my love for these bands, not "Wikipedia" their story (yes, I made a neologism and I think it's pretty cool).
Aaaaand... That's pretty much it.
Thanks for reading, see u in two weeks !